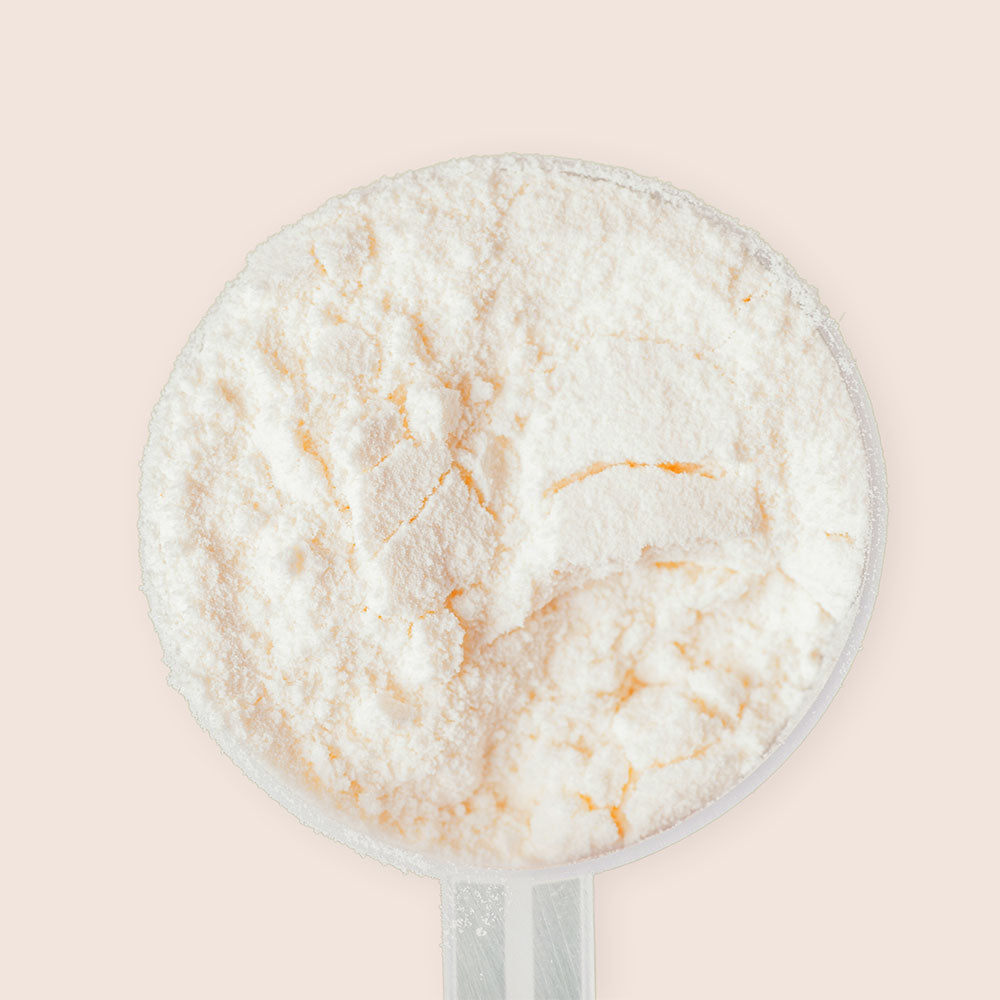 What Makes Parad'Ice by Protelicious Ice Cream Unique & Indulgent?
Our star ingredient, Protelicious Signature Whey Protein is at the heart of our products, delivering untapped science back benefits with every delicious mouthful.
"Honestly an amazing product. extraordinary in all senses and something necessary for people that want to enjoy great ice cream getting great benefits and at the same time not feeling guilty!"

Alicia

"Been a long time customer of Protelicious and their product is still as delicious and as nutritious as when they first started. Highly recommend them!"

Celina

"Best experience - sophisticated chocolate flavour very front and center. The best kind of indulgence - healthy and addictive."

Jennifer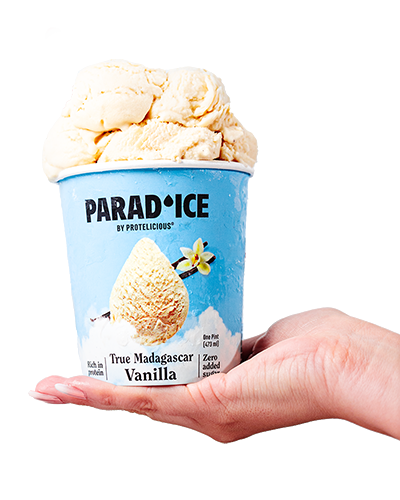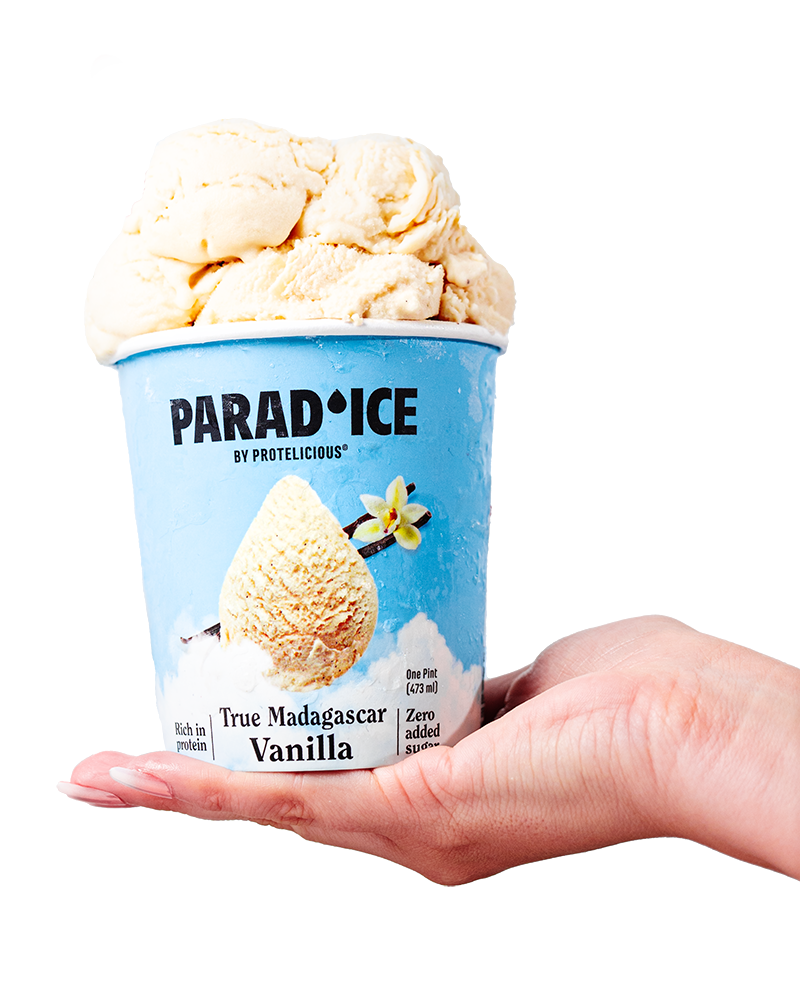 Parad'Ice By Protelicious
Ice Cream
Dive into our revolutionary ice cream, an indulgent treat that will satisfy your cravings and leave you feeling better than you did before. Loaded with our signature Protelicious whey protein, you can look out for your health while indulging in a delicious decadent dessert, or snack any time.
Shop Now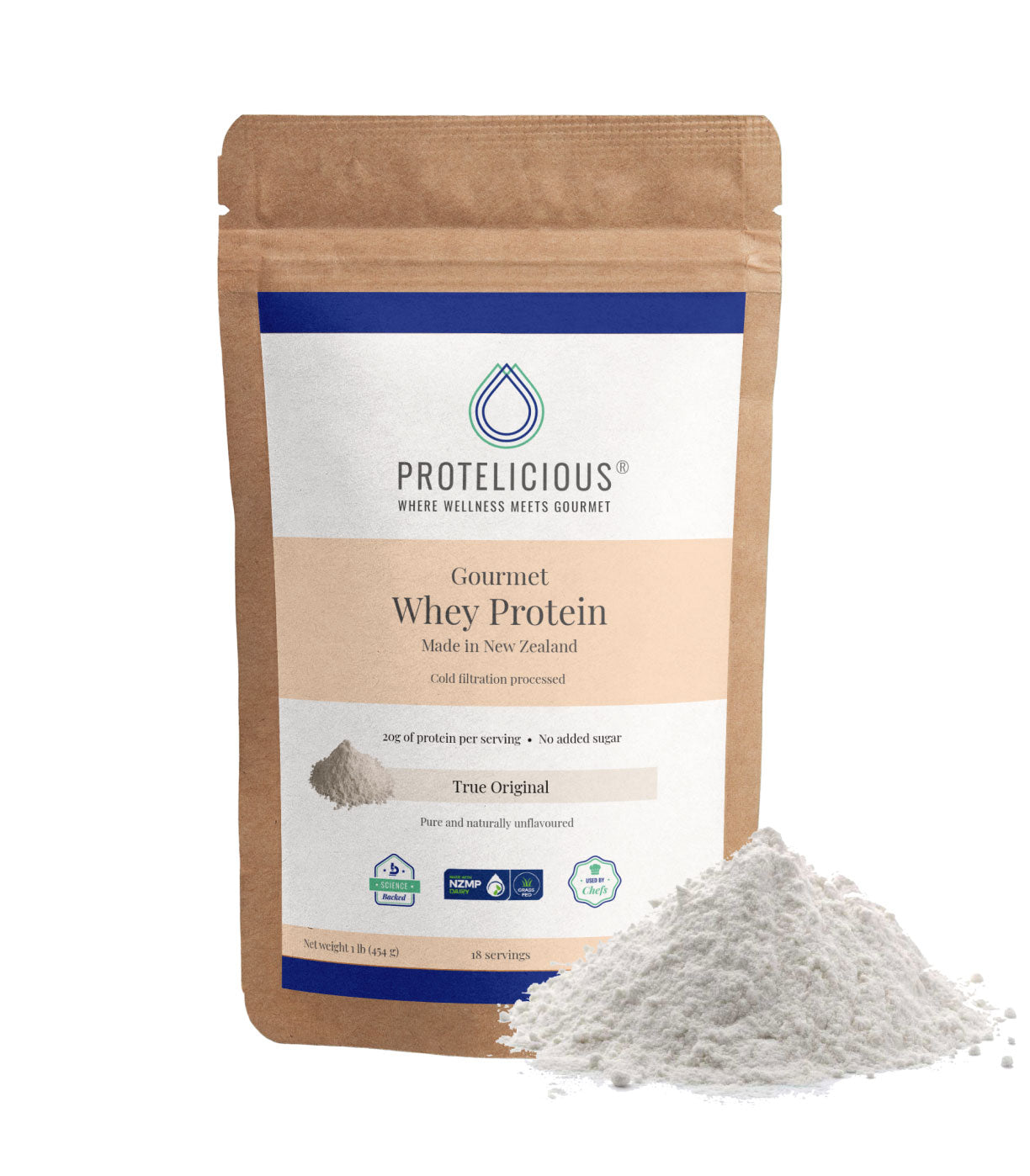 Protelicious Signature Gourmet Whey Protein
Upgrade any breakfast or snack with our gourmet whey protein concentrates, praised by our customers for being the best-tasting & cleanest on the market. With a maximum of three quality ingredients, our chef-approved blends are guaranteed to deliver you powerful science backed benefits, deliciously.
Shop Now
Expert Reviews
Experts love our product. This is what they have to say.
My patients love Protelicious Signature Whey Protein that helps to make skin glow, replenishes amino acids and increases glutathione levels making it an excellent anti-aging therapy. Theses amino acids may also assist to correct leaky gut, hormone deficiencies, heavy metal detoxification, chronic pain and mood disorders.

Dr Lauren Bramley BSc, MD, CCFPC, LMCHK MSc Endocrinology, Diabetes and Metabolism American Academy of Anti Aging Medicine - Fellow Seeds Scientific Research & Performance - Fellow,
USA, Canada, Hong Kong

"I've been a long time fan of Protelicious whey and am so excited about Parad'Ice Ice Cream! This ice cream is outrageously delicious and good for you. It is very easy as you age to be protein deficient - I see this often in my patients. With 9 grams of protein per serving, this delicious treat is a way to keep your protein up and satisfy your need for a treat! Enjoy!"

Dr. Lisa Ronback, Orthopedic Surgeon, California, USA

Protelicious Signature Whey Protein gives me the ability to eat something quick in the morning and helps me stay satisfied till lunch time. I add Protelicious to my yogurt and some fresh fruit like blueberries or strawberries or even dried fruit like goji berries. It's quick, delicious, it's light on the stomach and keeps me full of energy for hours.

Dr Valerie LEDUC Maison Epigenetic 85% Physician Phlebologist, Protelicious Advisor & Epigenetics Expert,
Paris, FR